Company Secretary is not a course offered by any institute or college. It is offered by the Institute of Company Secretaries of India (ICSI). ICSI is the official statuary body for promoting and regulating the profession of Company Secretary in India. Students have to register themselves, take the study material and books, and appear for the exams. Only after clearing all the exams will the course be deemed completed. 
Other colleges and institutions can only offer courses to students, the official certification is only granted by ICSI. 
The Institue of Company Secretaries of India
The Institute of Company Secretaries of India (ICSI) is a national professional body in India, under the Ministry of Corporate Affairs, Government of India. This professional body was constituted under an Act of Parliament i.e., The Company Secretaries Act, 1980. Their objective is to promote, regulate and develop the profession of company secretaries in India. 
A council consisting of fifteen elected members and five nominees of the central government manages all affairs of ICSI. There are about 200,000 students enrolled in ICSI, over 66,000 official members, of which 10,000 hold certificates of practice. 
ICSI grants official certification in the field of company secretary to the students in India.
Any student who wants to pursue the course of company secretary (CS) will have to register with ICSI and clear all levels of examination strictly according to the guidelines provided by them. 
Company Secretary course offered by ICSI
ICSI is the professional body for promoting, developing, and regulating the company secretaries of India. Any student who wants to pursue this certification will have to register and clear three levels of examination held by the institute.
Company Secretary Executive Entrance Test (CSEET)

Company Secretary Executive Program (CS Executive)

Company Secretary Professional Program (CS Professional)
Along with this, students have to undergo professional training for the company secretary course in adherence to the guidelines provided by the institute
If you are looking for company secretary courses, you can check out TopLad's Online CS courses for CSEET, CS Executive, and CS Professional!
Other Courses Offered by ICSI
Other than the company secretary course, ICSI offers several other courses to the students.
Certification courses:

CSR Professional certification, Banking Compliance Professional, a certificate in goods and services tax

M. Com

(2 years)

B. Com

(3 years)

Company Secretary Colleges in India
There are some colleges and universities that offer company secretary courses that students can take for preparatory purposes. Certification in this field can only be granted by ICSI.
Here is a list of top company secretary colleges in India:
University of Mumbai

Mumbai, India

Courses offered: mass media, mass communication, public relation, advertising, corporate communication
Veer Narmad South Gujrat University

Surat, Gujrat, India

Courses offered: B.com, BA, BBE, BCA, CS, B.S c
Acharya N G Ranga Agricultural University
Guntur, Andra Pradesh, India

Courses offered: Advanced diploma in business management, advanced diploma in human resources, B.com, B.Ed, Company Secretary, BA, B.Sc
M J P Rohilkhand University
Uttar Pradesh, India

Courses offered: B.Sc, B.Ed, BCA, BBA, CS, M.Sc, MCA
Magadh University

Patna, Bihar, India

Courses offered: BA, B.Com, B.Sc, BCA, BMS, CS, BBA, M.Sc, MA
Jawaharlal Nehru Technological University

Andhra Pradesh, India

Courses offered: B.Com, B.Sc, BTech, CS, MBA, MCA, MTech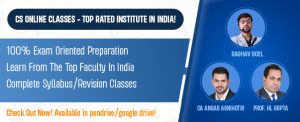 All these colleges offer courses for the company secretary to help you advance in your field. Students also pursue the degree of Bachelor's in Commerce (B.Com) as it helps in getting far more knowledge of the subjects that are studied in the course of the company secretary. 
Officially, to get certification in the Company Secretary course and be able to practice it professionally, it is mandatory to register with ICSI and pass all examinations.